City of Mississauga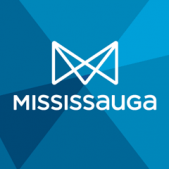 We offer a variety of opportunities that will challenge you to explore your potential and make a difference. Whether you are a new graduate eager to start your career or an experienced professional ready to take the next step, the City of Mississauga can offer an exciting path for your future. We also offer a variety of part time work and internship opportunities to help you meet your career goals.
HOT JOB
Parks Seasonal Operations Staff
Req ID: 672
Vacancy Type: Temporary
Job Summary
Love the outdoors? Want to work for the best Parks Division in Canada and develop your skills? If so, the Parks Seasonal Operations Staff position is the perfect opportunity for you.
This is your chance to be part of a dynamic and innovative team of professionals who work hard to ensure the best possible experience for all of our residents and visitors. We take a lot of pride in what we do and we want you to join us in working together to make our great public spaces even better.
Current Opportunities at the City of Mississauga
The City of Mississauga is committed to attracting a talented, diverse workforce which broadly reflects the communities and citizens served and to selecting the best candidate for the position.
If applying online and when asked how you found out about this position, be sure to indicate "Equitek" as the source.
Back To Hot Jobs