City of Mississauga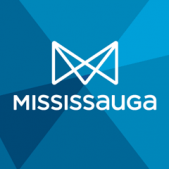 As Canada's sixth largest city, Mississauga is home to more than 770,000 residents and 90,000 businesses including 75 Fortune 500 companies. Home to people from around the world, Mississauga is a progressive and award-winning municipality located on the shores of Lake Ontario in the heart of the Greater Toronto Area. Mississauga is a place where people choose to be and where businesses choose to grow and thrive.
HOT JOB
Financial Analyst
Req ID: 10641
Location: Mississauga, ON
Job Summary
Analyze and support the preparation and presentation of budget and business plan submissions. On an on-going basis, ensure accuracy, compliance and timeliness of current financial statements and forecasts, providing opinion on overall effectiveness from a financial/service level perspective. This is a 12 month full-time temporary position.
Due to Covid-19, most of our offices are currently closed to protect the health and safety of our employees, clients and community. As such, this position will be required to work remotely for an undetermined period. Once our offices re-open you will report to Civic center, Mississauga.
Current Opportunities at the City of Mississauga
The City of Mississauga is committed to attracting a talented, diverse workforce which broadly reflects the communities and citizens served and to selecting the best candidate for the position.
If applying online and when asked how you found out about this position, be sure to indicate "Equitek" as the source.
Back To Hot Jobs