GlaxoSmithKline (GSK)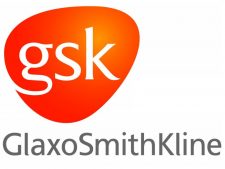 We are a science-led global healthcare company with a special purpose: to help people do more, feel better, live longer. We have 3 global businesses that research, develop and manufacture innovative pharmaceutical medicines, vaccines and consumer healthcare products. We aim to bring differentiated, high-quality and needed healthcare products to as many people as possible, with our scientific and technical know-how and talented people. We strive to attract the best people and to create an environment that empowers and inspires.
HOT JOB
Health Outcomes Manager, Oncology Lead
Location: Mississauga, ON
Employment Type: Full time
Job ID: 267806
PRIMARY RESPONSIBILITIES
GSK is a leading pharmaceutical company. We are seeking to fill a Health Outcomes Manager position, as oncology lead in the Mississauga office, for the support of GSK's oncology products. The Health Outcomes Manager works within an oncology specific cross-functional team that includes staff from Medical Affairs, Reimbursement, Regulatory, and Marketing.
Current Opportunities at GSK
GSK is an equal opportunity employer committed to diversity and inclusion.  We welcome applications from all qualified individuals. GSK is committed to accommodating persons with disabilities.
If applying online and when asked how you found out about this position, be sure to indicate "Equitek" as the source.
Back To Hot Jobs