Loblaw Companies Limited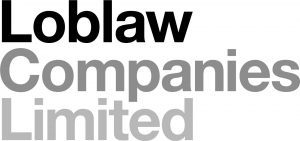 Does working with some of Canada's most talented minds in innovation supporting retail, digital consumer solutions and analytical platforms excite you? Loblaw Technology powers some of Canada's most game-changing retail solutions, giving our customers the ability to live their lives well. Come work with a team that values diverse ideas, fosters a culture of inclusion and develops our talent from within. Loblaw Technology gives you the chance to excel, and helps you to strive for success in a big way. Check out the great opportunity below!
HOT JOB
Director, Cloud Enablement
Req ID: R2000196091
Location: Brampton, ON
Why is this role important?
Reporting to the Sr. Director of Technology Platforms, Loblaw Technology, the Director, Cloud Enablement, will lead a team of technologists to enable the transformation of the Loblaw Technology application ecosystem from on premise to a multi-cloud and SaaS enabled architecture and operations model.
This is a challenging role as this portfolio is simultaneously focused on: the present – ensuring a highly performant and available platform for our applications, and the future – the enablement of the modernization of the application ecosystem to the cloud, and the stand up and operations of our SRE (Site Reliability Engineering) and future state cloud operations center.
Current Head Office Opportunities at Loblaw Companies Limited
Loblaw recognizes Canada's diversity as a source of national pride and strength. We have made it a priority to reflect our nation's evolving diversity in the products we sell, the people we hire, and the culture we create in our organization.
If applying online and when asked how you found out about this position, be sure to indicate "Equitek" as the source.
Back To Hot Jobs