St. Lawrence Seaway Management Corporation (SLSMC)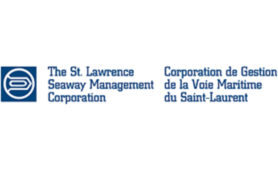 The St. Lawrence Seaway Management Corporation (SLSMC) is a not-for-profit corporation responsible for the safe and efficient movement of marine traffic through the Canadian Seaway facilities, which consists of 13 of the 15 locks between Montreal and Lake Erie. The Corporation plays a pivotal role in ensuring that the waterway remains a safe and well-managed system. The Corporation promotes efficiency and responsiveness to the needs of shipping interests, ports, marine agencies, and provincial and state jurisdictions.
HOT JOB
Deputy Chief Financial Officer
Location: Cornwall, ON
Job ID: 2927
Role
Reporting to the Chief Financial Officer, the Deputy Chief Financial Officer provides leadership and coordination of the Corporation's financial planning and analysis, budget management, internal auditing and controls, cash management, payroll, and insurance, as well as the financial policies and procedures.
Responsibilities
Leading a team, the Deputy Chief Financial Officer supports the CFO in financial business analysis and management consulting to the executive committee, ensures the company accounting procedures conforms to generally accepted accounting principles and that enterprise risks (operational, financial, environment, etc.) are appropriately assessed, managed and audited.
Current Opportunities at SLSMC
Dedicated to the principles of employment equity, the SLSMC is committed to building an inclusive, barrier-free workplace and encourages women, members of a visible minority group, Aboriginal persons and persons with disabilities to apply.
If applying online and when asked how you found out about this position, be sure to indicate "Equitek" as the source.
Back To Hot Jobs