St. Lawrence Seaway Management Corporation (SLSMC)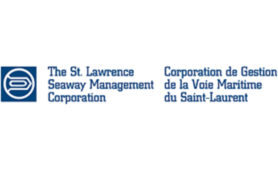 At the SLSMC, we unite exceptional talent and provide them with an exceptional environment that includes a safe and secure workplace, a balanced lifestyle and opportunities for ongoing training that are unparalleled in the industry.
Discover the value that we are creating for our customers, employees and the North American economy as we transform and modernize the Seaway. Explore the possibilities!
HOT JOB
Information Technology Security Architect
Location: Cornwall, ON
Job ID: 3432
Role
The IT Security Architect is responsible to lead the development, deployment and maintenance efforts of the security architecture for the corporation's information technology infrastructure (Office Automation, Networks, Control Systems (SCADA), Operational Systems and Business Applications, including WEB).
Current Opportunities at SLSMC
Dedicated to the principles of employment equity, the SLSMC is committed to building an inclusive, barrier-free workplace and encourages women, members of a visible minority group, Aboriginal persons and persons with disabilities to apply.
If applying online and when asked how you found out about this position, be sure to indicate "Equitek" as the source.
Back To Hot Jobs