University of Guelph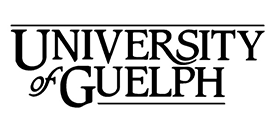 When you become a U of G staff or faculty member, you join a community of dedicated people whose abilities, skills and actions provide essential support for the teaching and research activities for which the University is nationally recognized. Join our community and share our purpose – to Improve Life in a capacity that fits your skills and aspirations. Our community is diverse and ever changing, and we look for people to excel in this type of environment.
HOT JOB
Distance Learning Program Development Specialist
Open Learning and Educational Support
Hiring #: 2020-0148
Location: Guelph, ON
Reporting to the Associate Director, Distance Education, the Distance Learning Program Development Specialist (DLPDS) provides instructional design expertise and leadership in the design, development and revision of online Distance Education (DE) courses/programs (undergraduate, graduate and continuing education) using a variety of formats such as written text, graphics, multimedia and learning technologies (asynchronous / synchronous).
Current Opportunities at University of Guelph
At the University of Guelph, fostering a culture of inclusion is an institutional imperative. The University invites and encourages applications from all qualified individuals, including from groups that are traditionally underrepresented in employment, who may contribute to further diversification of our Institution.
If applying online and when asked how you found out about this position, be sure to indicate "Equitek" as the source.
Back To Hot Jobs