WSIB Ontario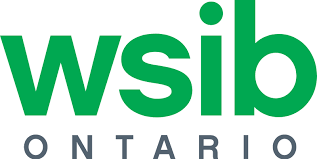 The Workplace Safety and Insurance Board (WSIB) helps people overcome workplace injuries and illnesses and helps business owners make their workplaces safe and healthy. Our people are at the heart of what we do. Bring your enthusiasm and expertise to the WSIB, and we'll help you achieve your personal and professional goals through meaningful work, development opportunities and a culture of compassion, integrity and teamwork. We are the WSIB. And we're here to help.
HOT JOB
Bilingual Health and Safety Excellence Consultant
Job ID: 13447
Location: Sudbury, ON
Job Summary
Provide education, expert advice and validation support to positively influence employers on the development and implementation of a health and safety program to protect their workers and reduce/eliminate injuries, illnesses and fatalities.
Promote Health and Safety Excellence Program by engaging and building effective partnerships within WSIB, Ministry of Labour, the Occupational Health & Safety system and external stakeholders. Increase market penetration by expanding program outreach and engagement through regional hubs. Provide input to setting program standards and continuous improvement initiatives.
Note: Requirement to travel throughout the province with overnight absence from home to conduct seminars, information sessions, partnership meetings, and conferences.
Current Opportunities at WSIB Ontario
The WSIB is an equal opportunity employer and committed to equity, diversity and inclusion. We respect and value the diversity of our people. We strive to create an environment where employees can be themselves and where our differences are celebrated.
If applying online and when asked how you found out about this position, be sure to indicate "Equitek" as the source.
Back To Hot Jobs