WSIB Ontario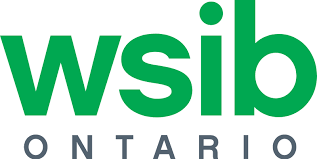 The WSIB is hiring
About the WSIB
When you join the WSIB, you're part of a team that's here to help. We help people recover and get back to what matters after a work-related injury or illness. We also provide support to businesses and help them make their workplaces healthier and safer.
We are one of the largest insurance organizations in North America covering over five million people in more than 300,000 workplaces across Ontario.
Beginning in July 2023, we will be hiring for a number of key roles, which are directly involved in helping people who have been injured or made ill because of work, and in supporting them with a safe and timely recovery and return to work.
Here are the roles we are hiring for:
Customer Service Representatives – a Customer Service Representative is often the first person someone with a work-related injury or illness talks to at the WSIB. They actively respond to customers' questions about their benefits and the status of their claims, and also help people with things like using our online services.
Eligibility Adjudicators – Our Eligibility Adjudicators use active listening and decision-making skills to determine what benefits and services people with work-related injuries and illnesses are entitled to, and to communicate those decisions to injured or ill people and their employers.
Case Managers – Case Managers are responsible for supporting injured or ill people throughout the life of their claim. They act as a central point of contact to answer questions and coordinate the delivery of services to make sure injured or ill people have the best possible outcomes.
Apply today! For more information please visit our careers website. To apply for one of these positions, please submit your application by the closing dates listed on the job postings.
Visit our careers website
The WSIB is an equal opportunity employer and committed to equity, diversity and inclusion. We respect and value the diversity of our people. We strive to create an environment where employees can be themselves and where our differences are celebrated.
If applying online and when asked how you found out about this position, be sure to indicate "Equitek" as the source.
Back to DEI Outreach Programs